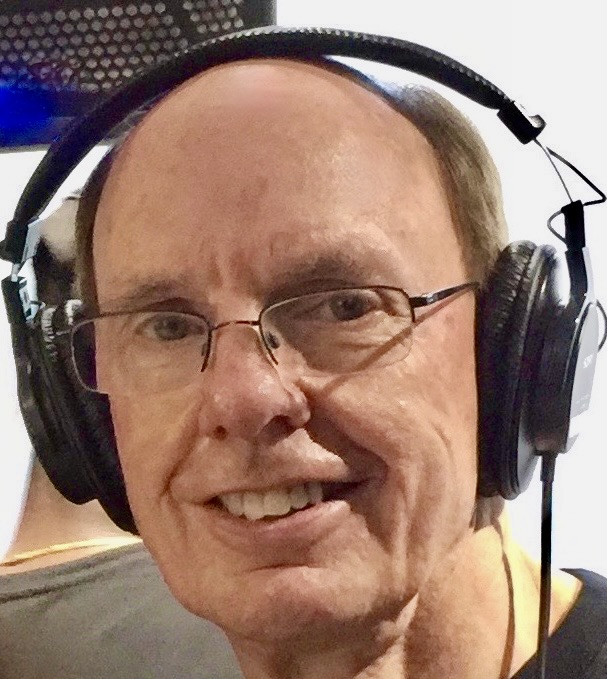 Managing Director of FML International Artist Management.
International Music Business Consultant, Author and Music Business Educator
Advisor on Copyright and Related Rights for the Music Managers Forum UK.
Director of PPL (Phonographic Performance Ltd).
Promoter of Friars Aylesbury.
Co-producer of Earthly Messenger – The world's first Statue of David Bowie.
David Stopps started his career as promoter of the famous Friars Club in Aylesbury, England. From 1969-84 he presented pretty much everybody but notably David Bowie, U2, Genesis, The Kinks, Pink Floyd, Blondie, The Police, Peter Gabriel, Queen, Fleetwood Mac, The Jam, Ian Dury, The Ramones and The Clash amongst many others. In 2009 he successfully re-opened the Friars Club after a break of 25 years. (www.aylesburyfriars.co.uk) With over 93,000 members it is the largest music club in Europe.In 1982 he went into management originally managing Marillion and then Howard Jones and later still The Fat Lady Sings. Howard Jones continues to make albums and tour and has now sold in excess of 8 million albums worldwide.
In 2014 Stopps became worldwide manager for Thompson Twins' Tom Bailey who returned to touring for the first time in 27 years. He also provides management consultancy for Miriam Stockley who as the featured singer with Adiemus has sold in excess of 3 million albums. Together with his business partner Joseph Stopps he manages dance mash-up mavericks The Young Punx, Italian multi-genre dance producer and DJ Phonat and provides management consultancy for drum and bass producer and DJ John B. He is often on tour and completed extensive tours of USA, UK, Japan and Australia from 2010-2018.
A committed vegan he and Howard Jones opened a vegetarian restaurant in New York in 1987 called 'Nowhere'. Although celebrities such as Madonna, Michael J Fox, Lou Reed and Moby were regulars and it converted many New Yorkers to being vegetarian, it closed in 1989 with losses of over a million dollars.
Stopps is advisor on copyright and related rights for the Music Managers Forum UK. From 2002 to 2011 he was a member of the British Copyright Council and was the United Nations representative for The International Music Managers Forum at WIPO (the World Intellectual Property Organisation) in Geneva. At WIPO he represented all featured artists worldwide concerning new international treaty negotiation in the field of copyright and related rights.
Stopps is a Director of UK related rights collective management organisation PPL (Phonographic Performance Ltd), which with revenue of over £250 million per annum is the second largest related rights collective management organisation in the world. He is elected by, and represents, PPL's 90,000 music performers on the PPL Board, PPL Performer Board and the PPL Distribution and Finance Committees.
In May 2008 he received the MMF Roll of Honour award in London.
In 2011 he was involved in setting up the Featured Artists Coalition (FAC) in the UK.
From 2010 to 2012 Stopps was Director of 3DiCD Media Ltd which was an innovative digital start-up which aimed to revolutionise the way digital music is packaged and purchased.
He is the author of the book "How to make a Living from Music' which is published by the United Nations. Commissioned by WIPO, the book is mainly targeted at the developing world but is equally useful in developed countries. The second edition of this book was published in 2014. He has written an expanded third edition which was published in August 2022 and which is being translated into Arabic, French, Spanish, Russian and Mandarin. The book is available as a free PDF download:
https://tind.wipo.int/record/45019?ln=en
Stopps is a Consultant and Educator and has presented a series of international workshops mainly for music authors, performers, managers, governments and collective management organisations, but also for telecoms, brands and any organisation interested in expanding their business using music. He has presented workshops in Antigua, Argentina, Belgium, Barbados, Brazil, Bulgaria, Canada, Chile, Cote D'Ivoire, Ecuador, Indonesia, Jamaica, Kenya, Mozambique, Namibia, Netherlands, New Zealand, Peru, Philippines, South Africa, Spain, Thailand, Trinidad & Tobago, Tunisia, Turkey, UK and USA. In January 2017 Stopps made two presentations on 'How to make a Living from Streaming' and 'Branding a Music City' at the NAMM show in California.
In March 2013 he gave a speech at the European Parliament in Brussels concerning the EU's Collective Rights Management Directive and in July 2013 gave a speech at the WTO (World Trade Organisation) Aid for Trade Global Review in Geneva.
In March 2014 David Stopps helped create a major exhibition on Friars Aylesbury, the club he has run since 1969. Titled 'The Local Music Club that Rocked the World' the exhibition took place at the Buckinghamshire County Museum in Aylesbury. On the opening night David Bowie sent Stopps a text which read 'memories are everything apparently, and I have only great ones of the fabulous Friars. Have a wonderful night.'
In May 2014 he was made an Honorary Freeman of Aylesbury (England) in recognition of his services to music in the community. This was the first Honorary Freeman appointment in Aylesbury for 42 years.
Stopps has conducted Graham Norton style interviews with leading music business figures at the annual UK Live conference in London. Recent interviews have included John Giddings, Neil Warnock, Alan Edwards, Ed Bicknell and Emma Banks.
In 2017 Stopps was appointed by the European Union (via ARCA) to be the UK Copyright Expert on their review of the implementation of the EU Term Directive, which extended copyright protection in sound recordings in EU Member States from 50 to 70 years.
In 2016 David Stopps and his wife Sue campaigned for a statue of David Bowie to be erected in Aylesbury Market Square following the artist's untimely death on 10 January 2016. They organised a special 11-hour celebration of Bowie's life in Aylesbury Market Square on 16January 2016 and appealed to all Bowie fans around the world to play 'Starman' at 12.00 Noon that day. Radio stations and individuals all over the world participated. Bowie performed the world debut of Hunky Dory at Friars Aylesbury on 25 September 1971. Stopps was in the Friars dressing room with him that night when he formed the Spiders from Mars. Four months later on 29 January 1972 Bowie played Friars again and performed the world debut of 'The Rise and Fall of Ziggy Stardust and the Spiders from Mars' to an astonished Friars audience. In July that year, with the Ziggy character fully developed he played Friars Aylesbury again and flew in 50 American journalists just for that one gig. That really put Friars and Aylesbury on the world map.
A forty-day Kickstarter crowd funding campaign was launched in October 2016 to raise £100,000 to create the Bowie statue. The campaign was successful with pledges surpassing that figure reaching £115,000 when the Kickstarter campaign ended on 6 December 2016. The statue, entitled 'Earthly Messenger' was unveiled in Aylesbury Market Square on 25 March 2018, and received worldwide media coverage on TV, radio. online and in print.
From June to November 2018 Stopps managed the biggest tour of his career with a highly successful 80 date tour of UK, Canada and USA with Thompson Twins' Tom Bailey. Playing to between 3,000 and 15,000 per night, most of the dates were with B52s and Culture Club. In December 2021 Tom Bailey played a very successful arena tour in the UK with The Human League. He played 15 festival dates in the summer of 2022 in the UK and Europe. A tour of Australia is scheduled for October 2022.
In November 2019 Stopps was re-elected for another 3 years as a Director of PPL representing over 90,000 PPL performers. He will be standing for election again in October/November 2022.
When in August 2020 Stopps heard about multiple suicides amongst stage and road crew in the UK he decided to do something about it. He approached Stagehand which is the only UK charity that specifically helps music stage and road crew. After securing over £250K in donations from artist managers, PPL, BPI/Brit Awards, UMG, Sony, SJM, and artists directly, he worked with Arctic Monkeys manager Ian McAndrew to set up a series of prize draws under the name #ILoveLive. Artists as diverse as Mark Knopfler, Elbow, Eric Clapton, Pete Townshend, Radiohead, Pink Floyd, Nick Cave & Warren Ellis, Nile Rogers, Florence and the Machine and many others participated. A Stagehand goal of £1m (including donations) was set to be achieved by Christmas 2020. By Christmas Day the total was at £970K. On 31 Dec the Co-Op donated £200K which took the total to £1.17m. Many hundreds of stage and road crew in the most desperate need were helped. A second #ILoveLive prize draw campaign was launched on 17 February 2021 featuring Muse, Iron Maiden, Noel Gallagher, Steve Hackett, Billy Bragg, Marillion, Queen & Adam Lambert, Rex Orange County, Frank Turner, Skunk Anansie, Idris Elba, Spice Girls, The Cure, Foo Fighters, Lindsay Buckingham and many others. The two #ILoveLive campaigns raised £926,325 ($1.28million). The Stagehand total since September 2020 including donations ended up at over £1.8M ($2.5M). That money went out to stage and road crew in the most desperate need. https://www.crowdfunder.co.uk/i-love-live
e: davidstopps@fmlmusic.com